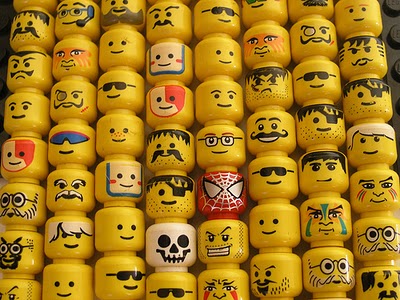 01 – Galaxy Zoo – Classify galaxies
02 – Foldit: Solve Puzzles for Science
03 – TaskRabbit – Micro works
04 – Massolution – Crowd powered business CROWDSOURCING solutions enterprises
05 – Crowdsourcing – Leading source of crowdsourcing and crowdfunding information, insight and research
06 – InnoCentive  – helps clients to engage a world of creative and diverse on-demand talent to rapidly generate novel ideas and solve important problems
07 – Threadless – Shop our collection of awesome t-shirts, tees, art prints, iphone cases, and more featuring unique designs by the global
08 – MTurk – The online market place for work. We give businesses and developers access to an on-demand scalable workforce. Workers can work at home and make …
09 – Crowdadvisor – uiltWith technology tracking includes widgets, analytics, frameworks, content management systems, advertisers, content delivery networks, web standards and web servers to name some of the technology categories we cover.
10 – Ideas Management
http://www.qmarkets.co.il/solutions/by-use-case/innovation-management/
11 – HeadStart – Crowd Funding
12 – Israel Crowd Funding
13 – Erdos Number
The Erdős number (Hungarian pronunciation: [ˈɛrdøːʃ]) describes the "collaborative distance" between mathematician Paul Erdős and another person, as measured by authorship of mathematical papers.
The same principle has been applied in other fields where a particular individual has collaborated with a large and broad number of peers. The American Mathematical Society provides a free online tool to determine the Erdős number of every mathematical author listed in the Mathematical Reviews catalogue (from Wikipedia).
https://en.wikipedia.org/wiki/Erd%C5%91s_number
14 – Stanley Milgram:
Stanley Milgram (August 15, 1933 – December 20, 1984) was an American social psychologist, best known for his controversial experiment on obedience conducted in the 1960s during his professorship at Yale.[3] Milgram was influenced by the events of the Holocaust, specifically the trial of Adolf Eichmann, in developing this experiment.
His small-world experiment while at Harvard would lead researchers to analyze the degree of connectedness, most notably the six degrees of separation concept. Later in his career, Milgram developed a technique for creating interactive hybrid social agents (cyranoids), which has since been used to explore aspects of social- and self-perception. He is widely regarded as one of the most important figures in the history of social psychology. A Review of General Psychology survey, published in 2002, ranked Milgram as the 46th most cited psychologist of the 20th century.(from wikipedia).
The Individual in a Social World
https://en.wikipedia.org/wiki/Stanley_Milgram
15 – InTrade – The Leading Prediction Market. Trade political futures and tap into the wisdom of crowd
https://prev.intrade.com/v4/home/
https://en.wikipedia.org/wiki/Intrade
http://www.newyorker.com/news/john-cassidy/what-killed-intrade
16 – Wikipedia – Crowd Encyclopedia
https://en.wikipedia.org/wiki/Main_Page
17 – SellaBand – a music website that allows artists to raise the money from their fans and the SellaBand community in order to record a professional album
18 – Accenture – multinational management consulting, technology services, and outsourcing company
https://www.accenture.com/us-en
19 – My Starbucks ideas – Share. Vote. Discuss. See. My Starbucks Idea. You know better than anyone else what you want from Starbucks. So tell us. What's your Starbucks Idea?
http://www.starbucks.com/coffeehouse/learn-more/my-starbucks-idea
20 – P&G Connect & Develop – Learn how Connect + Develop works with global innovation partners, what the current needs are for C+D as well as read … P&G Connect + Develop logo
http://www.pgconnectdevelop.com/